I've been living in Coventry for 10 years so it's only appropriate that I chose a local recipe for the letter 'C'. The Coventry Godcake is a triangular pastry filled with mincemeat but it's also a local name for the triangle of grass you get at a road junction.
I first encountered the `grass triangle' version of the godcake in a book a couple of years ago and I've since been noticing them everywhere. There are many in the countryside surrounding the city and beyond, including one well known example outside Kenilworth Castle. I know of one in the city itself, at the junction of Stoke Green and Binley Road.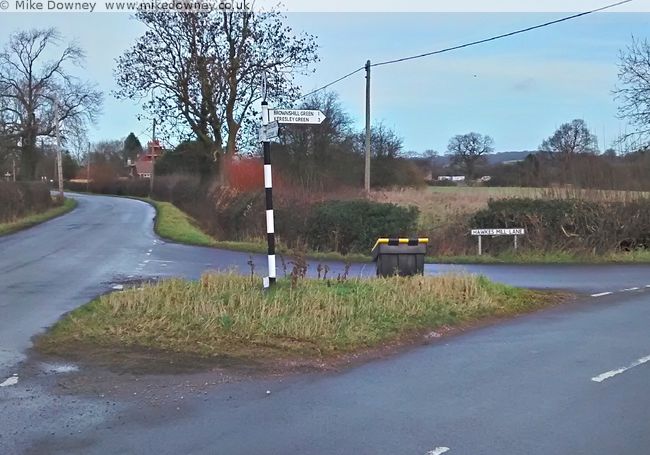 Getting back to the edible Godcake. My version was made using rough puff pastry and home made mincemeat. It was my first attempt at rough puff pastry and I was happy with the result.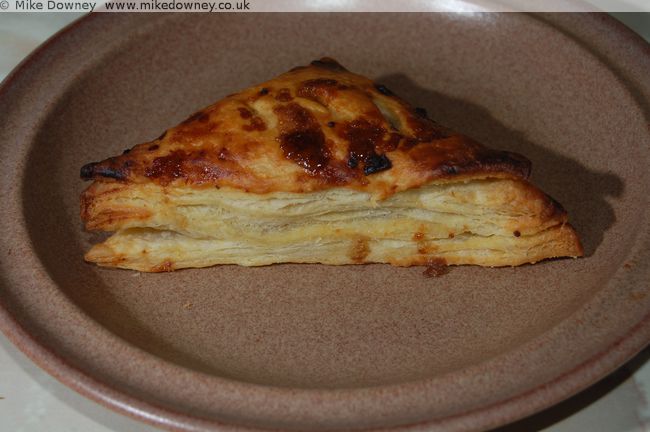 I rolled the pastry out before cutting it into squares then the squares into triangles. I put a teaspoon or so of the mincemeat in the middle of one triangle then brushed the other piece with milk and pressed it down to form a seal. I made 3 cuts in the top, brushed with milk and sprinkled brown sugar on top. They were baked for about 15-20 minutes at gas mark 7.