I first tried making sourdough a couple of weeks ago but the results weren't completely successful. It tasted ok but the starter didn't rise very well and the resulting bread was quite dense. Shortly afterwards, the starter had begun to smell a bit vinegary so I decided to throw it away and start again.
I took inspiration from a couple of sources, including River Cottage and the Baker Brothers TV series. The starter consisted of half white bread flour, half spelt flour mixed with an equal weight of water. I dropped a grape into the mixture to provide the wild yeast. I fed the starter with flour and water every day (a tablespoon of each).
After a couple of days the starter was bubbling away nicely so I removed the grape and carried on feeding it, alternating using spelt flour and white flour. After a week, it was ready to use.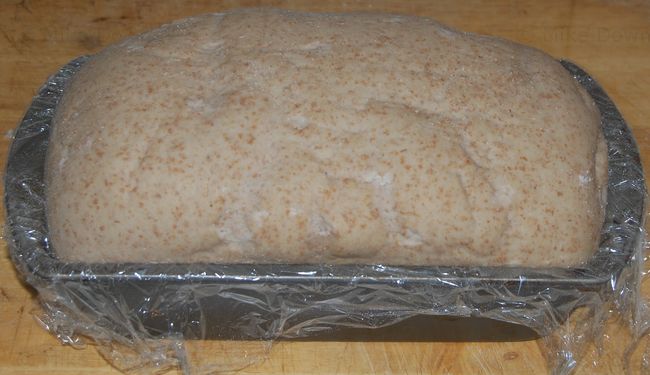 The recipe I followed had 300ml of starter, 500g of flour, 200ml of water and a generous pinch of salt. I used slightly less water since last time, the mixture was very sloppy. I left the dough overnight to rise, and cooked it this morning for just under half an hour at gas mark 8.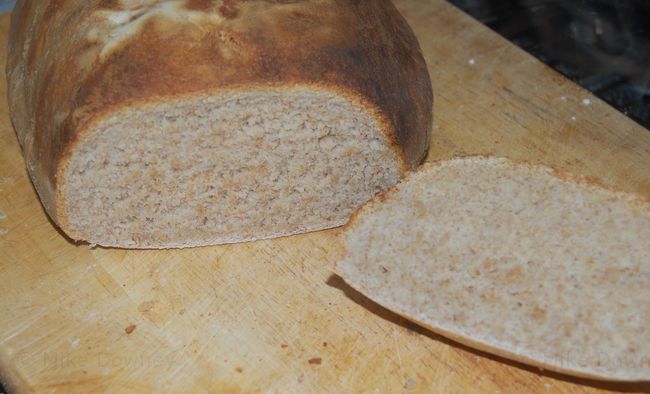 The resulting bread was much better than my last attempt. It was still fairly dense but had a better texture. I will try to remember to keep feeding the starter and over the next few weeks I'll try some different variations, including a sourdough muffin recipe which I read recently.