We received a lot of food related presents for Christmas, including some fancy multi-coloured pasta. Here we served some of it with a home-made chicken and kale pesto.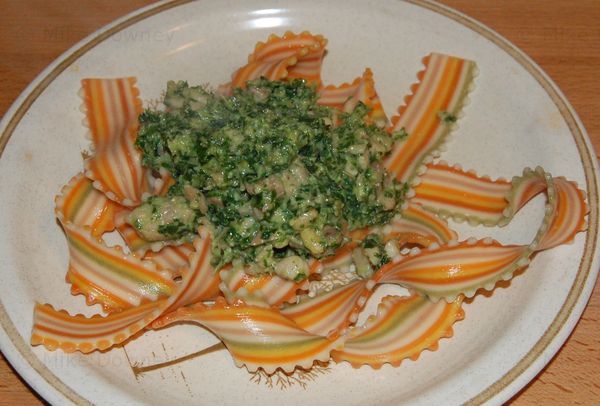 Chop and fry 2 cloves of garlic
Finely chop 2 handfuls of kale and add to the pan with the garlic. Fry until it wilts.
Put a tablespoon or so of pine nuts (or a similar seed mixture) in a food processor and blitz to a fine powder.
Add the garlic and kale to the food processor and blitz to a paste.
Add a tablespoon of cream and a couple of spoons of grated parmesan
Season to taste.
Mix in some sliced cooked chicken and serve with the pasta.