Tonight's meal was from the Marks & Spencer's 'eat-in' range. For Valentine's weekend they did a version which cost £20 but included starter, main, side dish, dessert, sparkling wine and chocolates.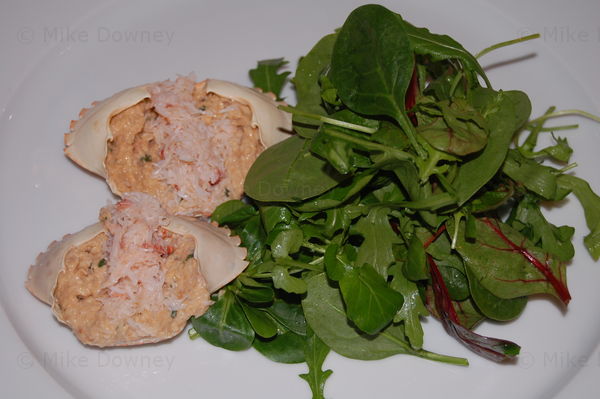 Our starter was the mini dressed crab which we served with a mixed-leaf salad.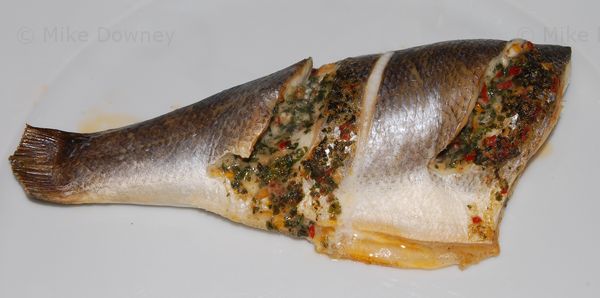 The main course was Sea Bass with chilli and coriander butter. The fish was simply baked then the skin and backbone needed to be removed before serving. It was a little bit fiddly but the fish was very good. We chose the mixed vegetable layer for side-dish, which contains peas, shredded courgette, cabbage and broad beans.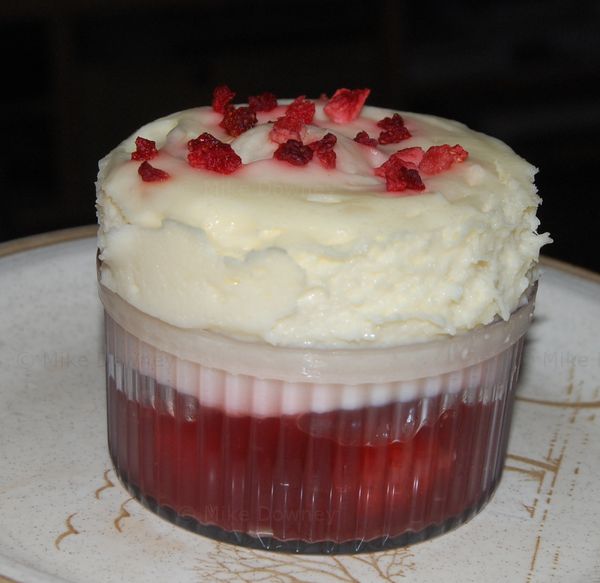 The Strawberry and Champagne souffle was a posh trifle. The jelly contained large pieces of strawberry, topped with a thick layer of fluffy champagne flavoured cream.
The Rosado Cava we picked turned out to be a particularly good example of a cava. It was dry but with a discernible fruity flavour.
The deal also included chocolates but at the time of writing we haven't eaten those yet.