I do like cakes so I recently decided to look out for any shops or bakeries in Coventry selling nice looking cakes. A few weeks ago I noticed a cake stall on the market with a nice looking display of cupcakes so I decided to try a couple.
I started off with a chocolate orange cupcake and a red velvet one. The latter wasn't as red as some which I've had (probably down to the quality or intensity of the food colouring) but they were both good.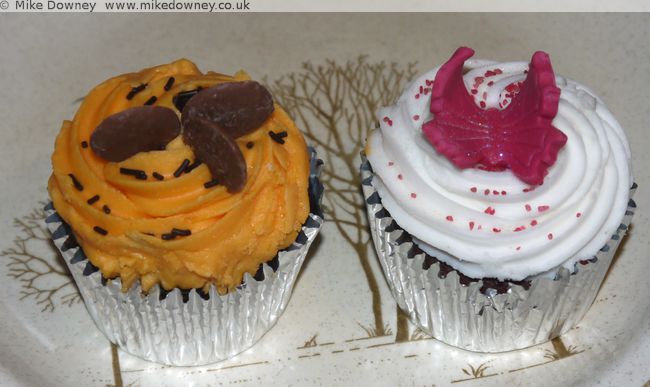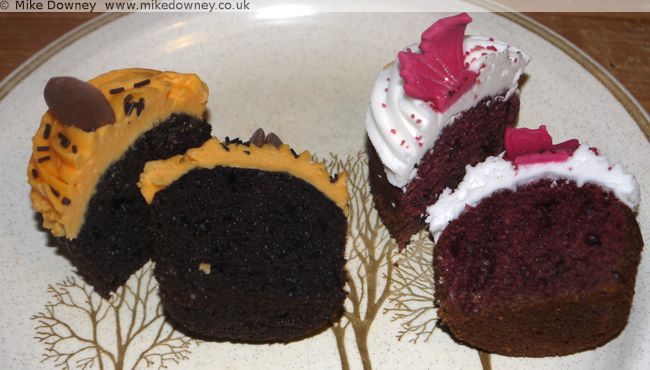 I was back today to try a couple of other cakes. This time I bought a viennese sandwich (filled with cream and half-coated with chocolate) and a carrot cake. Both of these were good too.