The inspiration for this meal came from a book called Oat Cuisine, published in 1985. The pancakes batter was made using a mixture of plain flour and rye flour with porridge oats added. The original recipe called for skimmed milk but I used semi-skimmed with some chicken stock added. A couple of eggs went into the mix too.
The pancakes were fried for a couple of minutes on each side and put to one side until they were all cooked. Then we filled them with a mixture of shredded chicken and cream cheese, with parsley, paprika and cayenne pepper. The pancakes were filled and rolled up before being sprinkled with grated cheese and popped in the oven for a few minutes.
While we were eating them I thought they were a bit similar to Staffordshire Oatcakes. I looked up a few recipes and there are a few differences (no eggs in the Oatcake recipe and the oats were more finely milled) but the basic idea was the same.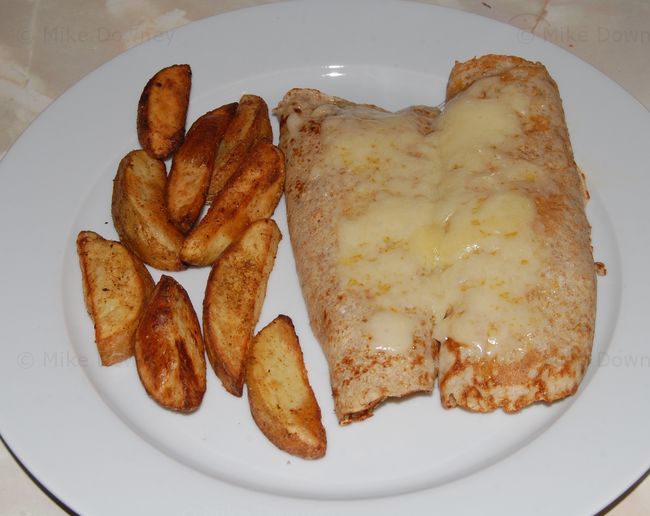 Oat pancakes stuffed with chicken, with melted cheese on top, served with potato wedges.