I bought some semolina flour a few weeks ago when I saw a bag on offer in the supermarket. I originally bought it because I had read a few recipes which used it in combination with plain flour but the bag remained unopened until recently when I started using it instead of cornmeal to coat loaves or when rolling out pizzas.
Once I had opened it I intended to try a semolina pudding. I can't remember when I last ate this but back in primary school it was occasionally offered as a hot pudding with tinned prunes.
I started looking up recipes then found that a friend of ours had beaten me to it and had already blogged about it.
Since my 'new thing' is microwave porridge (more of that later) I tried making semolina in the microwave. I took 2 cups of milk, whisked in ⅓ cup of semolina, a couple of tablespoons of sugar and a splash of vanilla essence. I cooked it at full power for about 5 minutes, stirring regularly. I stirred in a tablespoon of jam to give a marbled effect. Since this makes quite a lot, there's no way I could eat that quantity all at once so I ate some while it was still hot then put the rest in a tub to set.
Getting back to the microwave porridge, since I don't like having to stand in front of the microwave making sure something doesn't boil over, I have started cooking the porridge on medium for 6 minutes. At this setting I can go away and do something else and it will cook on its own, without needing stirring.
Rustic Spanish Bread revisited
I have been baking a lot of bread recently and have been getting through a bag of bread flour in a week, when previously a bag would last for a month or more. My latest loaf was a sourdough version of the Rustic Spanish Bread I made last week. The starter was made using sourdough but the main dough used regular yeast, following their recipe.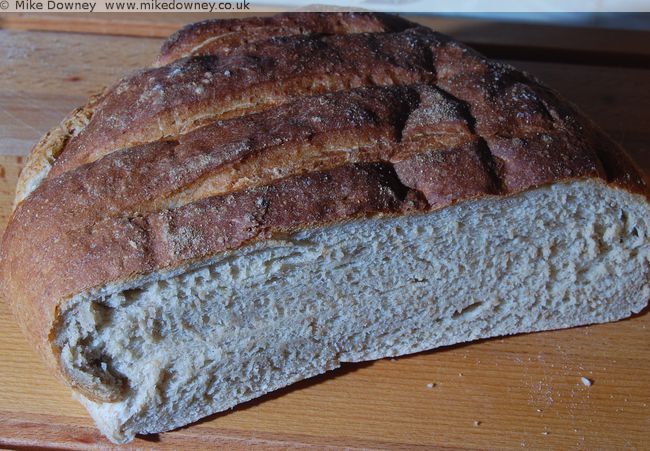 Roast Salsify
I first grew salsify a couple of years ago. The roots were quite small and by the time I had peeled them there wasn't much left to cook. The ones I planted last year did better but I only got around to harvesting them a couple of days ago.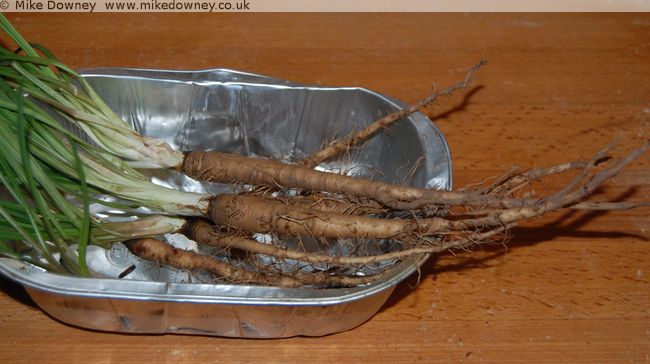 After peeling the roots, I tossed them in olive oil and lemon juice then sprinkled them with sea salt and freshly ground black pepper. They were roasted at gas mark 6 for about 20 minutes. The thick ends came out ok but the tapered ends were a bit over-cooked and had blackened.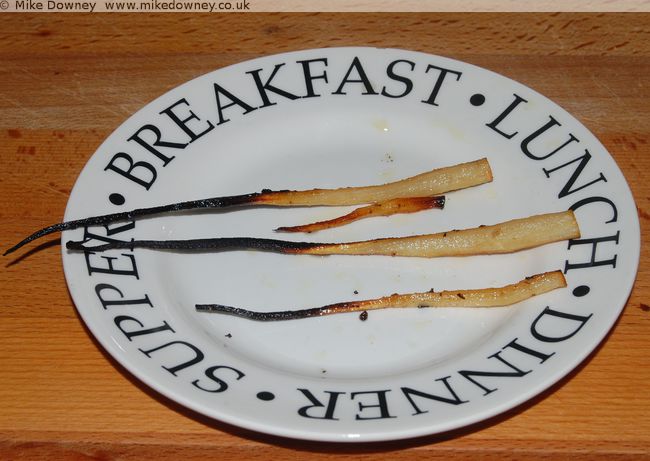 The flavour was quite mild and there was only enough for a snack but I'll probably have another go at growing them this year.