I struggled a bit finding a suitable recipe for the letter J but found something called Jersey Pudding. This was a sponge pudding with dark sugar and raisins and sounded a bit like a christmas pudding but with a bit less fruit. Since I'm not a huge christmas pudding fan I used a mixture of dark and white sugar and changed the raisins for apricots.
The inspiration for the recipe came from the Cassell's Dictionary of Cookery book. I scaled it down a bit so I could cook it in the microwave in our smaller pyrex jug. It took about 6-7 minutes on medium in an 800W microwave.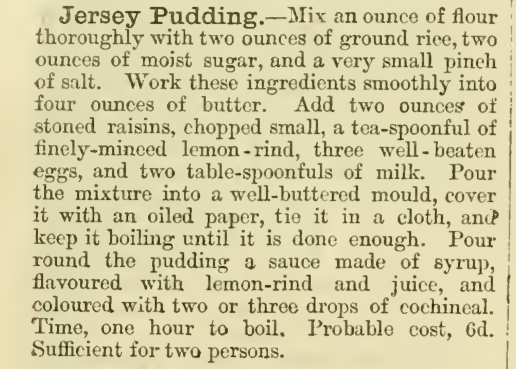 It was my first attempt at a sponge pudding (as far as I can remember) and it came out ok. It tasted very rich and buttery but it should, since there was 40g per serving in there.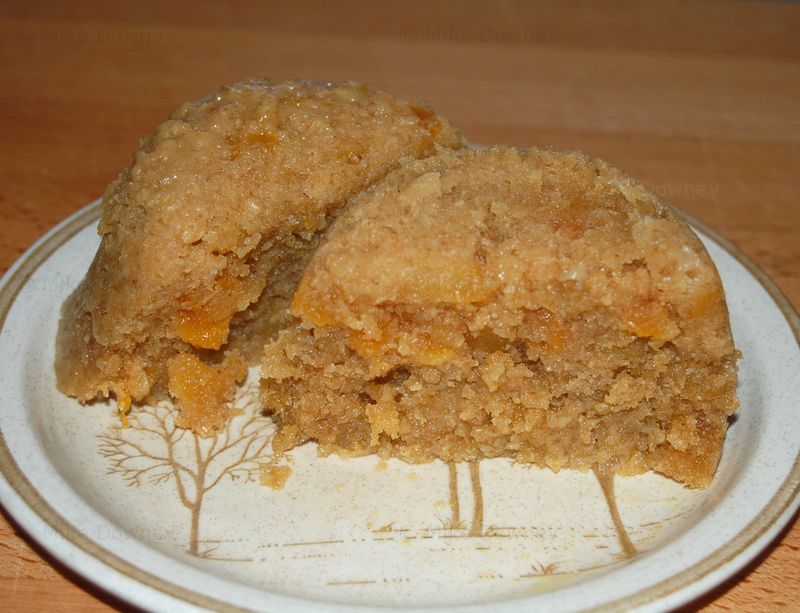 My Recipe
My version of the pudding is very different to the original so it shouldn't really be called a Jersey Pudding. Since I didn't have rice flour I whizzed some oats in the food processor.
Flour 20g
Ground Oats 40g
Sugar 40g
Pinch of Salt
Butter 80g
Dried Apricots 40g
Lemon Juice 1 tbs
Eggs 2
Milk, 1 and a bit tbs
Work the dry ingredients into the butter then add fruit and lemon juice followed by egg and milk.
Pour into a buttered dish and cook in the microwave on medium for 6-7 minutes.