I've been doing some work in Leicester for a few months. I had to test out a new camera which has been bought for a project which needs images taken at regular intervals.
I decided to take the camera for a bit of a walk at lunchtime, along with a fisheye lens, and took some photos in the Leicester Castle area.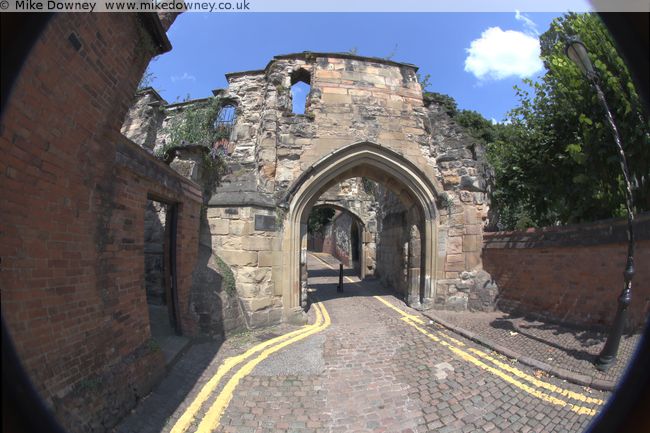 One of the towers at the approach to the Castle.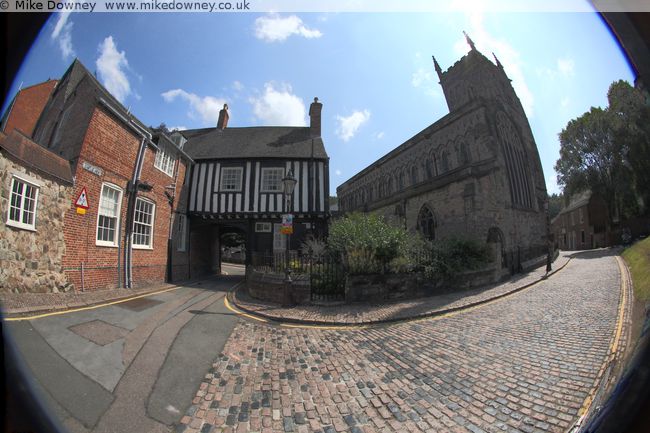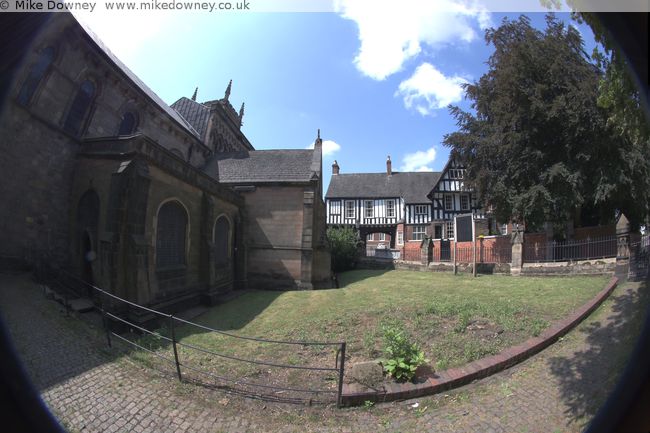 St Mary De Castro Church