First stop was Uffington. Unlike most of the other white horses in the area, this one is genuinely ancient, dating from the Bronze Age.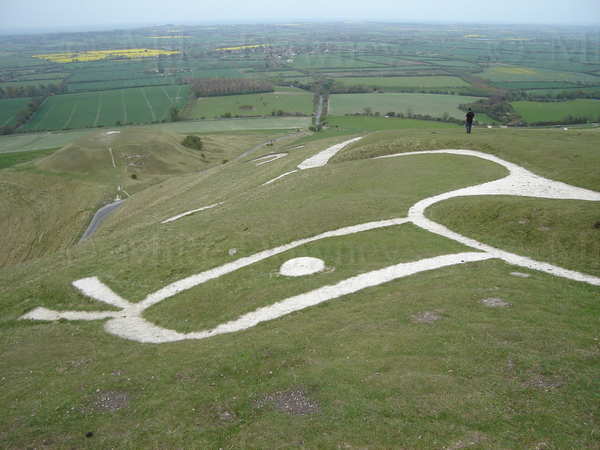 Next was Stonehenge. It was a sunny day so it was predictably busy. You get a good view from the path around the site, and the roped off area means you can get photos without too many people in the way. The audio guide was reasonably interesting. Emma thought that Stonehenge itself was disappointingly small.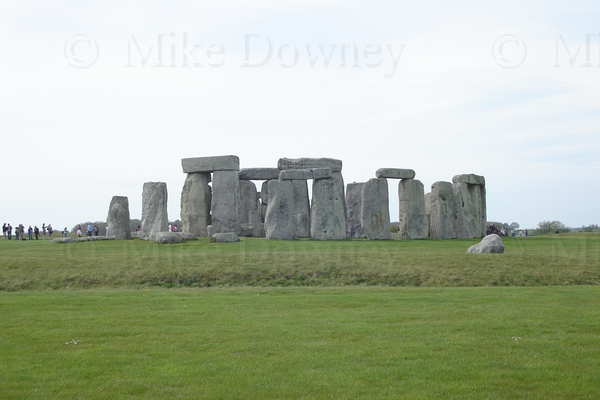 Later on we drove through Alton Barnes. The name was familiar but I couldn't remember why. There was a more modern white horse carved in the hillside, but that wasn't why I knew the name. Shortly afterwards, I remembered that I had read about Crop Circles in the area.
We were driving along the A4 and I commented that Silbury Hill was somewhere along this road. We rounded a bend and saw it to the side of the road, impressively huge.
On the way to Avebury, we actually saw a crop circle. It was the first time I had seen one. More information on this circle can be found here.
We drove through Avebury on our way to the hotel. The stone circle was impressively huge from the road, with one large stone almost overhanging the fence. It was getting a bit late. We planned to re-visit first thing tomorrow morning when we had more time.