The National Poultry Show was held at Stoneleigh Park. There were lots of different types of chickens, ducks, turkeys and geese on show, as well as some for sale.
It's probably wrong but after a few minutes of looking at lots of different chickens I started to feel hungry and thought "I could really eat a roast chicken".
Click on the thumbnail to view the image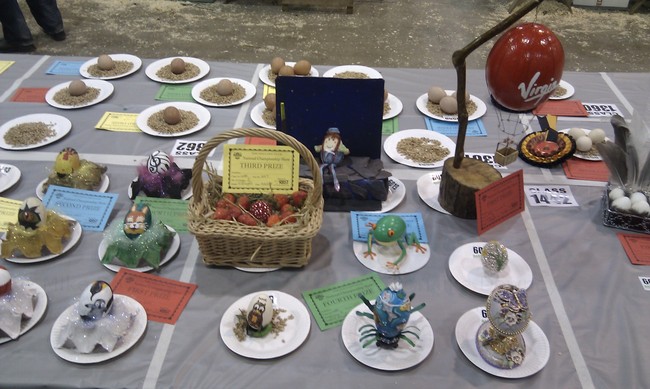 Some of the decorated or painted eggs.