We got to the showground on sunday morning and since we were going to be there for 2 days, we pitched our tent behind the hamster club tent. It was a bit of a struggle since it was very windy. The first day was quite busy but at lunchtime we went to watch the Llama racing: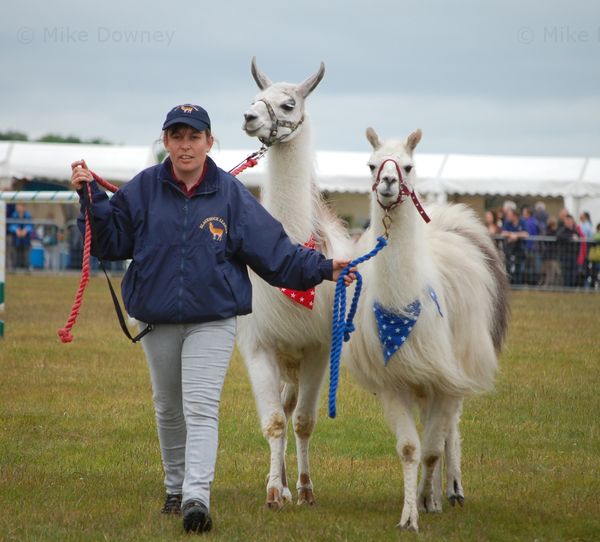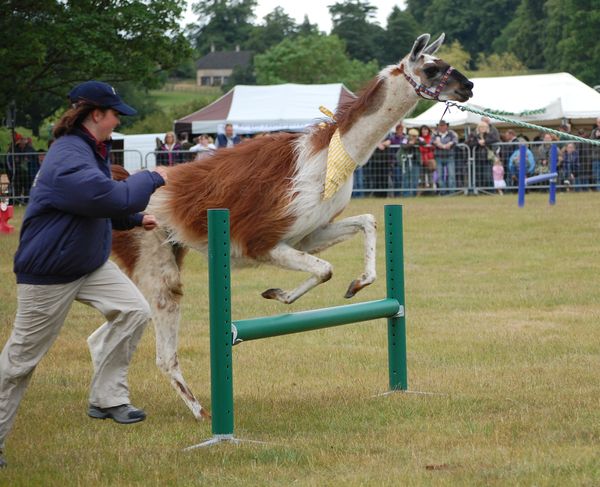 There were also some small steam engines being driven around: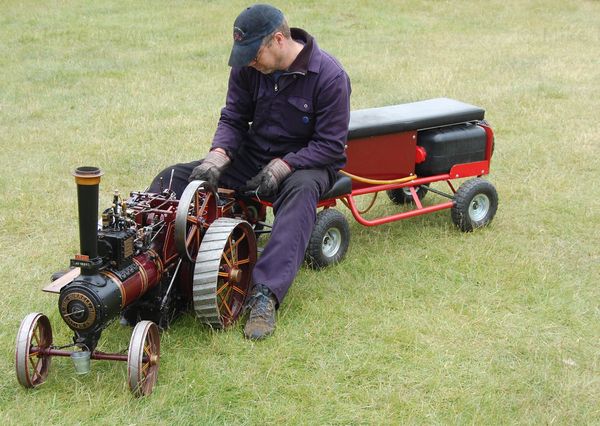 There was a diesel generator a short distance from our tent but during the day you couldn't really hear it. At night when everything was quiet, the noise of the generator became quite noticeable.
It rained a bit overnight but we managed to put our tent away during the brief window of dry weather. It started raining again shortly before the show opened and kept raining all day. This meant is was a very slow start on the monday - we were waiting ¾ of an hour for the first members of the public to turn up. It got better as the day wore on and we got a few more visitors.