About a week ago or so, Emma was surprised to notice that Google Maps is incapable of calculating a route from Manchester to Buxton. It works if you type in a place within Buxton, and also if you choose to calculate a walking route.
Next, looking at the live traffic on Google Maps, I noticed the region of slow traffic seemed to be concentrated in a band across the middle of the country. When I checked the weather map on the BBC, it looked like this is where all the snow has been.
Click on the thumbnail to view the image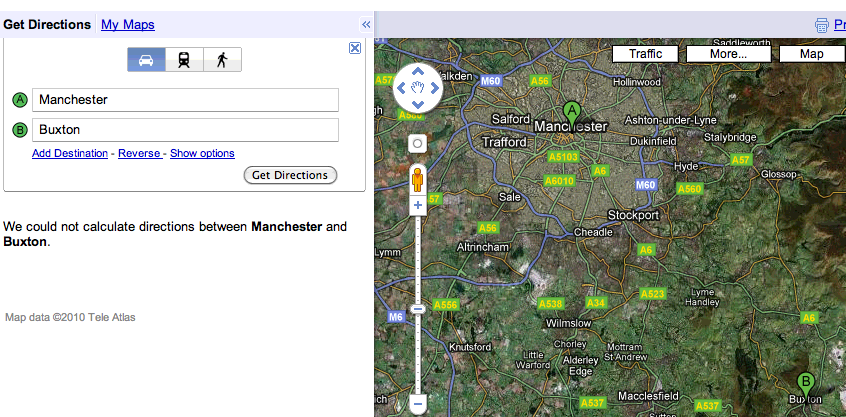 Manchester to Buxton.