Some photos from the Llywernog Lead Mine near Aberystwyth. There are two parts to the tour: a self-guided part where you walk around reading the information boards, and a guided tour underground. The underground part was very wet but very intersting.

Click on the thumbnail to view the image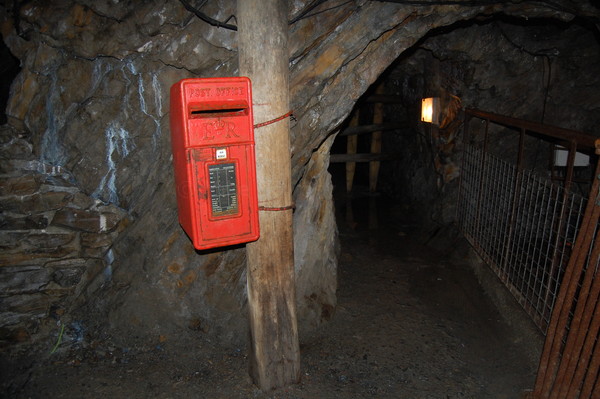 Underground letterbox. It is possible to post letters here and they will have a postmark saying they were posted underground.