Some photos from the Llywernog Lead Mine near Aberystwyth. There are two parts to the tour: a self-guided part where you walk around reading the information boards, and a guided tour underground. The underground part was very wet but very intersting.

Click on the thumbnail to view the image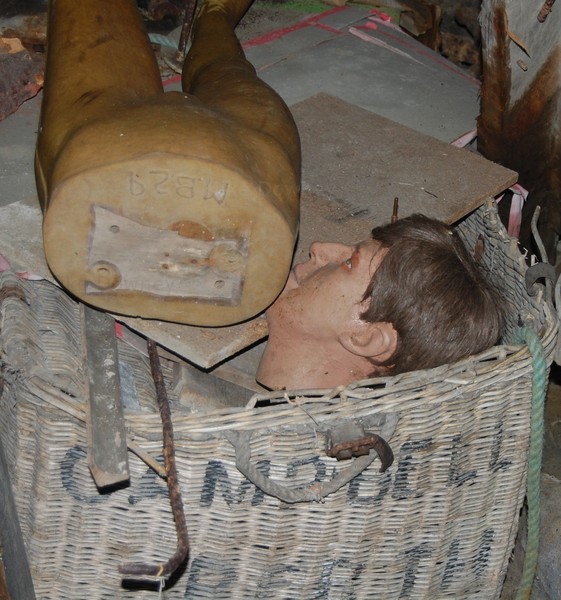 Some odds and ends being stored in one of the buildings on the site. I saw the dummy's head in the basked but didn't spot the legs until I looked at the photo afterwards.