It started snowing yesterday and by the time we left work there about an inch or so had fallen. The main roads on the way home weren't too bad but our road was very slippery. We live on the side of a hill so I had to drive up very carefully. Even so, I could feel the car wanting to slide sideways.
The road was no better this morning. All the pavements were very icy. I walked into town to take some photos of the city centre in the snow.
Click on the thumbnail to view the image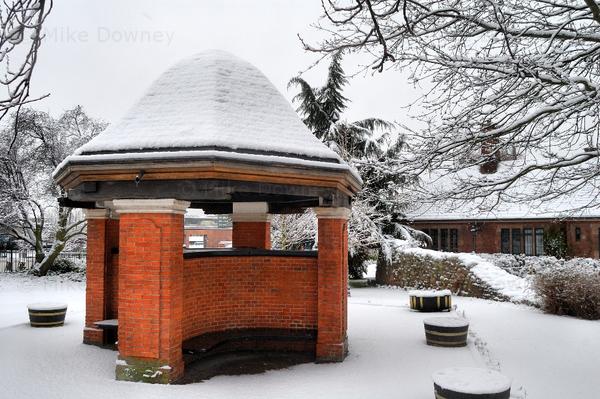 In Lady Herbert's Garden.