We buy these parsley biscuits, and the Degus really love them. They run up to the side of the cage and beg for them. They don't eat them straight away but usually run around carrying them in their mouths for a few minutes first.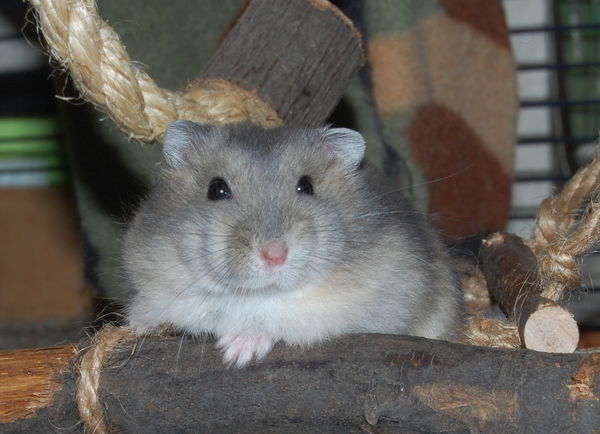 One of Fadle's babies - currently un-named but we refer to her as 'Big Blue' She has a slightly smaller sister called 'Little Blue'.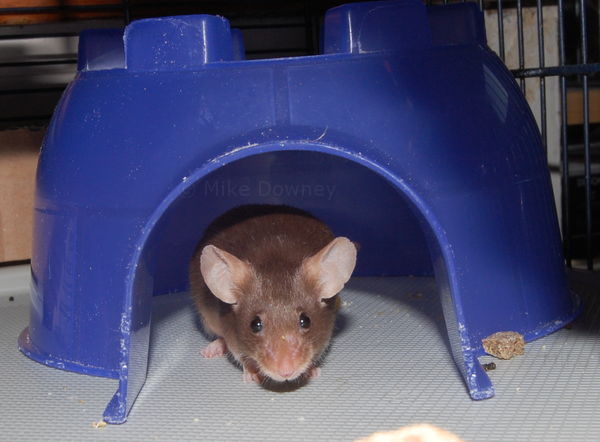 Chocolate Mousse hiding in the igloo.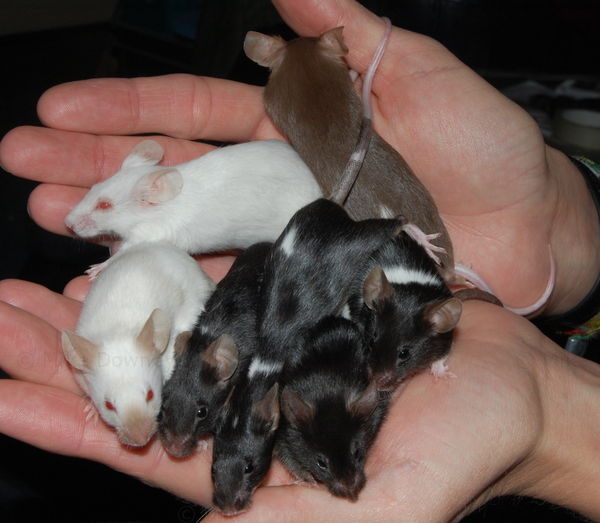 All of our female mice. Clockwise, starting from the top:
Chocolate Mousse, Ikea, Shiny Black, Tricolour, Fake Cow, Momma Mousse and Pinky.