We attended the Burgess Small Animal Show last month but have only just got around to transferring the photos from the camera. We were given some 'goody bags' containing animal treats - here are some photos of our beasties enjoying them when we got home.
Click on the thumbnail to view the image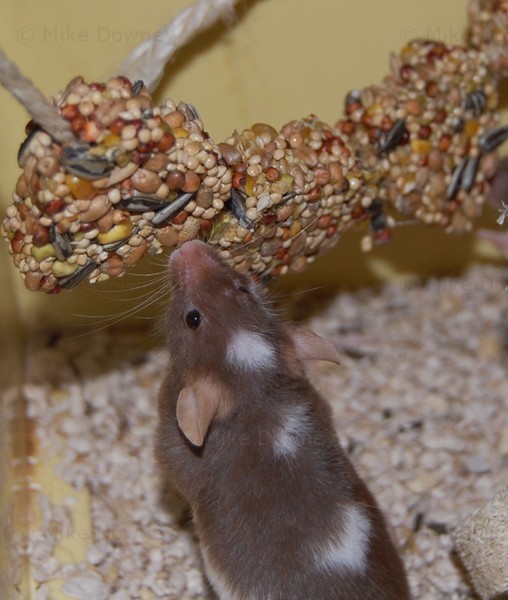 Cakey (full name Lady Marble Cake), our elderly mouse, enjoying one of the treats.